Travengers was inspired by the founder Agnes' younger autistic sister,
Elise.
Travengers AU was launched in January 2020, after many years of frustration with the lack of opportunities for young people with hidden disabilities.
Many young neurodivergent people find it hard to make friends, or to build independence apart from family. Some may spend a lot of energy trying to fit in, by masking and adapting to a society where they feel like they are different. 
Many young people dream of visiting places, as well as having a fulfilling social life. For some neurodivergent people, things like travelling can feel overwhelming with the uncertainties, changes and planning that comes with it. Being excluded or struggling to fit in over time can also cause loneliness, anxiety and other challenges. 
But challenges can be turned into empowerment!
Everyone deserves the opportunity to feel connected, travel, experience the world, and to be appreciated and accepted as a valid part of a community. Through Travengers we enable building social networks with like-minded people who gets you, travelling and building skills and confidence. And of course, having fun doing it!
And we aspire to educate others about autism and hidden disabilities on our way.
This is why we started Travengers AU – Supported Youth Travel. 
We will create equal opportunities for young people with social support needs to travel, challenge themselves, build connections and enjoy a good quality of life.
We will educate others through our travels, and create a ripple-effect of acceptance and understanding.
A world where travel and social connection is possible for all young adults.
A world where people with hidden disabilities are accommodated for, and accepted and appreciated for who they are.
To be available for young people across Australia and beyond. 
Our team consists of a passionate group of neurodivergent and neurotypical folks working together for a more inclusive and accepting world.
Agnes Abelsen
Founder & Director
Agnes is a Learning Disability Nurse with 11 years experience working in the disability sector, including accessible travel. She is deeply passionate about opportunities and advocacy for young neurodivergent people. She is a grant recipient from Macquarie Bank Foundation, and has been a finalist in Business NSW's awards as Outstanding Young Business Leader in 2021. Originally from an island in Norway, she also loves being outdoors.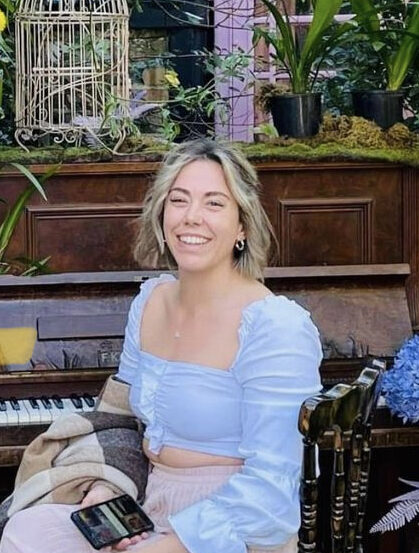 Jordy Breen
Events Coordinator and Support Guide
Jordy is an adventurous spirit who loves to explore everything life has to offer. She is passionate about Disability Support, Mental Health and Equal Opportunity for all, and has been in the Disability Sector for the past 7 years. Jordy has a sunny smile and caring nature and looks forward to helping travellers reach their goals and have new experiences!
Christian Mayo
Trip Coordinator
Having worked in the education, fitness, sports and youth development industries for the past twenty five years, Christian has lived and breathed social impact and Sport for Good projects here in Australia and overseas. Since recently completing his travel and tourism studies, Christian is excited to bring his transferable skills to a new industry and to inspire people to broaden their awareness, through travel.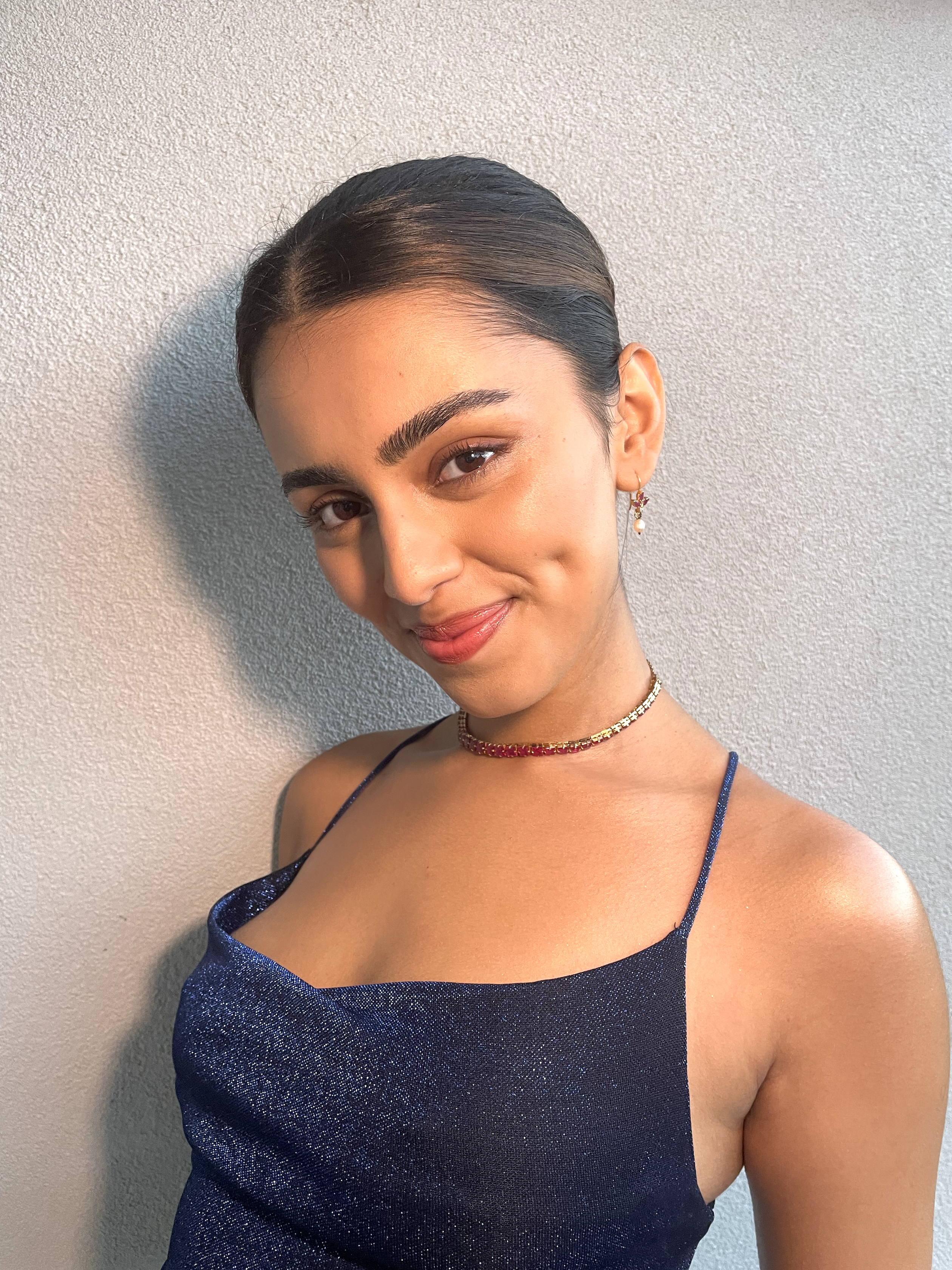 Rhea Kumar
Digital Marketing Assistant & Support Guide
My name is Rhea Kumar and I am a support guide & marketing assistant for Travengers! I lived in France for a year and spent time working with the disadvantaged communities in Paris. I love travelling to new places and meeting new people. I have a passion for adventure and new experiences!
Marty Naseef
Travel Partners
Marty has 18 years of experience in Travel and is truly passionate about what experience he create. He's often called the Maker of Memories. Having extensively travelled worldwide including the Americas, Europe, Asia and the Pacific, he develops amazing visual itineraries for clients.
Steph Wilson
Travel Planner
Steph loves travel and has helped travellers go to over 120 countries. She's been following the Special Olympics team to many countries, and is passionate about both tourism and the health care industry.
Sophie Foxman
Researcher and Product Designer
"Hello, my name is Sophie, and I'm a recent MA sustainable tourism management graduate. I am passionate about all facets of inclusivity and sustainability, and am excited to be working with Travengers on projects to help grow our impact. From conducting market analysis to helping secure funding. I'm here to contribute my skills and experiences to help make a difference in young people's lives! I'm excited about the positive change we can create together."
All our Support Workers/Guides have a minimum of First Aid Certificate, Police check, Working With Children Check, references, and relevant experience. We follow the NDIS Code of Conduct, as well as our own tour training and procedures.
Enquire to become a part of our team of Support Guides!


Advisory Board Members

As well as continuously getting advice and feedback from our travellers and community, we are fortunate to have an incredible advisory board.
Neil Thompson
Advisory Board Member
(FACID): Long time travel and aviation industry executive. Former CEO of Virgin Australia's Velocity Frequent Flyer business and former head of Qantas Loyalty. Currently non-executive director, corporate advisor and executive mentor.
Jane Mitchell
Advisory Board Member
Financial Adviser, business experience, and has an autistic son.
Danielle Warren - Smith
Advisory Board Member
Chartered Accountant with Private Equity, Corporate Advisory and Wealth Management experience.

Travengers was inspired by the founder Agnes Abelsen's younger autistic sister, Elise. Elise was diagnosed late, and during her years in a mainstream school, she often fell between the cracks, not feeling like she fitted in anywhere. Now being 22, Elise wants to have friends, study, have a job and travel. She has amazing qualities, yet the world is not built for different.
Through studying Learning Disability Nursing and working over 11 years with people with disabilities and young autistic people, Agnes met many others struggling with loneliness, anxiety and making friends.
In 2017, Agnes moved from Norway to Australia to work in disability. Here she heard about a young man and his carer travelling from Europe to and around Australia. They were having the time of their lives. Hearing this, Agnes realised she had never met a young person with support needs on her travels, even though she had met many wanting to do so, including her sister. 
Knowing how much it means having something to look forward to, having people around you who accept you, and what having a good quality of life means for someone's mental health – it sparked a strong motivation to make a change.
Besides, if Agnes could travel the world, why shouldn't her sister be able to?
And so… the idea of Travengers was born, and in January 2020 it was finally launched, right before the pandemic. Since then we've connected many people through social events, virtual tours, and domestic tours, we've built a team, established an advisory board, and are in the process of expanding our services. We want young people and their families across Australia to be assured there are opportunities out there to meet people and be more independent, while experiencing the joys of travelling. 
There are still a lot of misconceptions around autism and hidden disabilities, and we will continue to work on our mission towards acceptance and inclusivity.
We are fortunate to be supported by some great organisations.
Does what we do align with you? We'd love to chat! 
We are open for business partnerships, collaborations and funding opportunities.